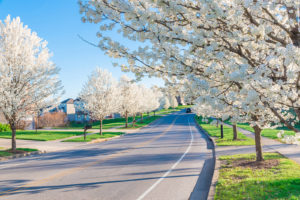 We all want our vehicles to be safe and reliable, and the best way to ensure that dependability is with regular maintenance. Keeping your car in good shape with regular tune-ups following the manufacturer's recommendations will also keep its resale value high. Best Auto Repair in Longmont offers a thorough and affordable tune up for your car or truck that will ensure it is running optimally this spring!
Rich White, executive director of the Car Care Council, points out that there are economic, safety and environmental benefits to performing regular vehicle maintenance and stated that "Neglected vehicles do cause accidents, or a breakdown on a highway, which in itself can be dangerous."
Basic Spring Checklist to Tune Up Your Car
Check the air filter– a dirty filter will not keep as much dust and dirt out of the fuel system, which results in poorer gas mileage.
Measure the tire pressure– under-inflated tires wear out faster and use more gas.
Assess the lights– make sure the front, rear and brake lights are not burned out or defective.
Check the level of fluids– low transmission or brake fluids can decrease performance but also cause bigger problems with other engine components.
According to the National Car Care Council, "Neglected vehicle maintenance leads to more than 2,600 of the approximately 43,000 deaths each year…and nearly 100,000 disabling injuries." There are 3 major reasons why preventative maintenance is worthwhile: first, your car will run more efficiently, second, it is better for the environment, and most importantly, it ensures that it is safe to drive! Regular vehicle maintenance definitely saves money in the long run, but with the top quality tune up provided by Best Auto Repair in Longmont, it is also affordable now! Call today for an appointment to get your car in tip-top shape for spring!