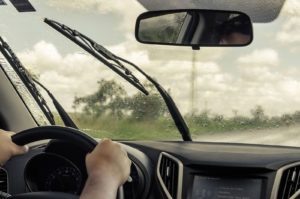 Drivers tend to forget about their wipers until they are no longer working well. This is a mistake, since clear visibility is essential to safe driving and poorly performing wipers are a true hazard on the road. Wipers have to endure a lot of challenging conditions including abrasive dirt, extreme temperatures and degradation from sunlight. It is important to not wait too long to get new wiper blades and Best Auto Repair of Longmont has a wide selection of high-quality choices that are on sale now.
Factors to Consider for New Wiper Blades
Type: The most common design has a rubber blade that attaches onto a spring-tension frame. These types of blades are conventional wipers. The other type, called beam or bracketless blades, differ in that they have no separate frame. Instead, the spring steel is inside the rubber to provide more uniform pressure.
Installation: A hook mount is the most common mounting method; where the adapter is lined up with a hook and pressed into place. Finding stand-alone insert replacements is rare and a complicated replacement process. For proper performance, replacing blades should be done in a well-lit, dry environment- not on a dark, rainy night when fed up with bad visibility.
Timing: It's best to schedule blade replacement as part of your routine auto maintenance. The most effective timing twice annually- at the beginning of winter and summer, as these two seasons bring on the harshest weather conditions. Severe temperatures, sunlight and road debris breaks down rubber quickly.
Consumer Reports found that "[i]n general, the more expensive beam blade wipers tended to perform as well or better than conventional blades, but the inexpensive beam blade models tended to perform worse than conventional blades." Best Auto Repair of Longmont is offering a 2-for-1 special on new wiper blades now through the end of the year- hurry in to make sure you can see clearly on the road to all of your holiday events!