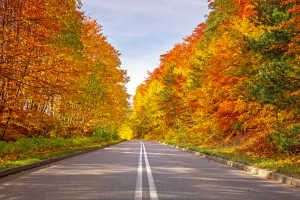 Now is the time to be sure you are prepared for winter driving conditions before the first snowstorm hits. Be sure your car is stocked with an ice scraper, jack, cat litter, chains and an emergency kit including flares, flashlight and blankets.
The items on the checklist below are suggestions from the National Institute for Automotive Service Excellence, through whom our mechanics are certified. Some of these tasks can be performed by the owner, but others are best left to professionals. For a thorough pre-winter inspection, bring your vehicle to the ASE-certified technicians at Best Auto Repair in Longmont.
Maintenance Checklist to Get Your Car Ready for Winter
Engine Performance: If your vehicle is having trouble starting, stalling or idling roughly, these problems will be exaggerated by cold temperatures.
Battery: Assess overall condition and inspect for leaks.
Heater: Test heater output to ensure passenger comfort, and and defroster function for driver visibility.
Windshield Wipers: To guarantee rapid ice removal, replace worn blades with rubber-clad models and make sure washer fluid is full.
Lights: Check that all lights are in good working order.
Tires: Inspect tires, including the spare, for low tread, irregular wear and any cuts on the sidewalls.
Safety is everyone's utmost priority on the road, and the best way to ensure your vehicle is in top operating condition is to bring it in for regular maintenance. A tune up before cold weather hits is a smart idea. Call Best Auto Repair of Longmont today to schedule a tune up service and drive with confidence once the first snow flies!