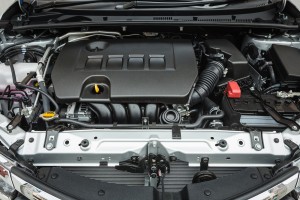 Vehicle tune ups are a major service for any vehicle so it's entirely understandable that some of us choose to put it off or ignore it altogether until something starts to knock…or rattle…or stop working altogether.  If you wait until your car is exhibiting symptoms of any kind, you've waited too long.  Most automobile manufacturers recommend regular tune ups for a very good reason.  Vehicles are not meant to run at peak levels without being properly maintained.
If you don't know how often you should bring your car in for a tune up, refer to your owners manual or simply give us a call.  At Best Auto we are here to help you in any way we can.  Our mechanics are both highly trained and experienced in all makes and models of vehicles.  We can use our real world experience along with your individual driving habits to determine a maintenance schedule that is tailored specifically to you—don't let car dealerships over charge or scare you into premature services.  If you postpone or avoid getting in for a regular vehicle tune up, problems WILL come (and multiply) leaving you with huge repair bills, huge headaches, and a worn down vehicle.
General Tune Ups cover all your car's upkeep and preventative care.  The entire air intake system should be clean and properly filtered. The electrical/ignition system should be firing correctly with an unrestricted path of electrical current. And the fuel system should maintain proper pressure to the regulator and fuel injectors.
But we don't stop there.  At Best Auto Repair of Longmont, we pride ourselves in performing the best possible auto service.  Our tune ups include a full multi-point inspection, covering every inch of your vehicle to ensure you walk out of our shop knowing you can trust our work.  We don't oversell, and we don't recommend unnecessary repairs.  We know the best customer is a repeat customer.  We want to see you back for every maintenance service for the life of your vehicle.
Benefits of regular auto tune ups include:
Easy to start
Better Fuel Economy
Less Emissions means a smaller carbon footprint
Avoid costly repairs that inevitably happen with neglect
Peace of mind that your car is reliable, dependable, and safe!
Greater resale value
We aim to be the auto repair and services shop of choice in Longmont.  We know that drivers can see significant savings while enjoying quality repair services (backed by a guarantee!) by bringing their vehicles to Best Auto Repair in Longmont.  Schedule your vehicle tune up today.