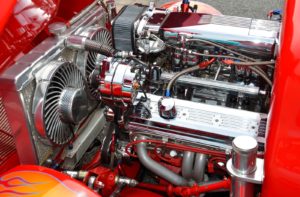 Rebuilding an engine, whether a ring and valve job, in-house rebuild or rebuilt exchange, is a major repair job. We feel a conservative approach, where parts are replaced as needed, makes sense and costs less, although some damage cannot be diagnosed until the engine is partially taken apart. If you think your vehicle needs an engine rebuild, bring it to the ASE certified technicians at Best Auto Repair in Longmont for a thorough diagnosis and fair repair estimate.
Top 3 Reasons for an Engine Rebuild
Loss of Compression- Signs that your vehicle's engine has lost compression are misfires, lack of power and extended cranking. A compression, or leakdown, test will need to be performed to make sure these symptoms are not being caused by other problems.
Excessive Oil Consumption- If the engine is losing oil but not from an external leak, it may be that the PCV valve needs replaced (an inexpensive fix) or the whole engine may need replaced. Other sources for lost oil are stuck oil control rings, worn valve guides or dried seals or too much clearance between cylinders and pistons.
Immoderate Oil Clearances- The classic reason for engine knock are excessive oil clearances. Some types of engine knock can be repaired without removing the entire block from the vehicle but partial disassembly is always required.
Remember that you will need to break in a rebuilt engine for about the first 500 miles you drive with it. Don't surpass 75% of the maximum RPM or cruise for extended periods on the highway. Be sure to check the oil frequently, since it will burn more while breaking in, and don't use synthetic oil. If you take care to break in a rebuilt engine, it will last longer.
Deciding if it is worth it to rebuild your engine is complicated- let the experienced mechanics at Best Auto Repair in Longmont help with your decision by first completing a full vehicle inspection so you can accurately weigh the cost of repair against buying a new car.
Source: http://artsautomotive.com/publications/8-automotive/98-repair-engine-overhaul/