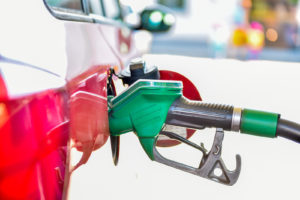 According to the National Motorists Association, "it's getting harder to make an economic case or a functional case for a diesel engine over a gas engine, at least in passenger cars." However, if you are the owner of an older diesel car or a newer diesel truck, you need to find an auto repair shop that you can trust. Best Auto Repair in Longmont has mechanics that have gone through extensive ASE-certification training for diesel service and repair.
Diesel Service and Repair vs. Gas Engine
Diesel engines are more complex than they used to be; their emissions systems in particular. Their urea injection needs to be supplied with a regular amount of diesel emissions fluid. It is no longer the case that diesel engines are simpler than gas.
More modern gas engines are now turbocharged, so the big torque appeal of diesel engines has diminished. The newly designed turbos produce impressive torque at lower RPMs and also provide more horsepower than most diesel engines can.
Diesel engines still have a slight advantage in lasting longer than gas engines. But it is common for most gas engines to last 200,000 miles nowadays, which was the appeal of a diesel engine back in the day when the gas counterpart could only be counted on for half as long.
Diesel engines are heavy duty, usually constructed from cast iron instead of gas engine's aluminum block. Diesels have to be stalwart to withstand the high cylinder pressure of a compression-ignition engine. This is their main advantage today- they endure hard work better than gas, and so are the logical choice for trucks used to pull heavy loads.
Federal regulations have changed diesel engines from being simple and affordable to maintain to more complicated and expensive to own than current gas-powered passenger cars. They are also not much more fuel-efficient than modern gas engines. But rest assured that if you need a diesel service and repair, the ASE-certified technicians at Best Auto Repair in Longmont have the knowledge and skills to take care of your vehicle!
Source: https://www.motorists.org/blog/gas-vs-diesel-makes-sense/