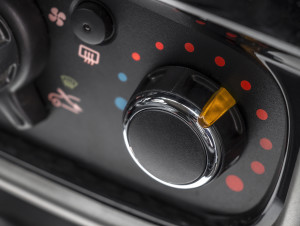 With Fall just around the corner, many of us are already using our vehicle's heater on these chilly mornings. Did you know that besides causing an uncomfortable commute, car heater problems can also cause the defroster to fail or the engine to overheat? Because the heating system is connected to other safety features, it is critical to get any problem with the heater repaired quickly and expertly by experienced technicians like those at Best Auto Repair in Longmont.
5 Most Common Car Heater Problems
Coolant Leak- If there isn't enough heated coolant getting to the heater core, then it won't be able to generate enough hot air to push through the vents. There are several places where coolant can leak including cracked hoses, worn seals and corroded gaskets.
Coolant Contamination- The heater core will also not work properly if the coolant contains too many contaminants, such as rust. This is an easy fix, though, consisting of just a system flush.
Broken Thermostat- This part's job is to release coolant when the engine reaches a certain temperature so if it is not working, only cold air will flow into your car.
Broken Blower Fan- When no air comes through your car's vents, then some piece of the blower fan is to blame- usually either a motor problem or faulty switch.
Malfunctioning Heater Core- A lot of condensation inside your car indicates a problem with the heater core. Because of its position underneath many other parts, replacing it will cost the most out of these listed heater repairs.
If your car heater is showing signs of failing, don't wait to get it assessed and repaired- waiting could cause much more serious damage if the engine overheats. Most car heater repairs do not take long to complete and don't cost a fortune. The ASE-certified technicians at Best Auto Repair in Longmont can rapidly get your car heater working again to keep you warm on the road!