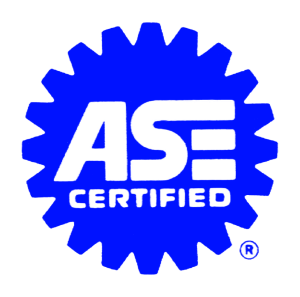 While it's true that there is no shortage of auto repair shops around town, it's hard to know which one will provide the best service at a fair price. Best Auto of Longmont offers car owners the assurance that they are getting the best deal in town when they entrust their vehicle to one of our ASE certified mechanics.
ASE stands for the National Institute for Automotive Service Excellence, and is an independent organization that tests and certifies mechanics to give consumers a trustworthy tool in their search to find a competent automotive technician. According to their website, ASE exists to "test and certify automotive professionals so that shop owners and service customers can better gauge a technicians level of expertise before contracting the technician's services." This non-profit group has been testing mechanics' technical knowledge since 1972.
What does it mean for a mechanic to be ASE certified?
First, the technician needs to have either 2 years of on-site training, or a two-year degree and one year of job training.
Second, the mechanic must pass an ASE Certification test, of which there are 8 in the Automobile Series: Engine Repair, Automatic Transmission Transaxle, Manual Drive Train and Axles, Suspension and Steering, Brakes, Electrical Systems, Heating and Air Conditioning and Engine Performance. (An ASE-Certified Master has passed all eight tests.)
Third, the automotive professional must retest every 5 years to stay current with changing technology.
As you can see, the process of becoming an ASE-certified mechanic is rigorous and those professionals who qualify have definitely earned their blue badge. So if you're looking for a reliable mechanic in Longmont, come to Best Auto Repair where our ASE-certified professionals will provide peace of mind along with excellent customer service!