Sara – Service Advisor
Sara joined the Best Auto team almost 4 years ago as a Service Advisor, and brings with her over 15 years of automotive experience. She has lived in Longmont for most of her life, and has been married to her high school sweetheart for twelve years. Sara has two wonderful children whom she adores. Sara also enjoys reading books of almost any genre, and spends her weekends working on projects, riding ATV's, boating, bowling and playing with her puppies.
Ange – Service Advisor 
Ange is the newest member of the Best Auto of Longmont team.   She is a Colorado native that brings with her 10 years of service writing experience.  After a brief break from the automotive industry, she followed her heart back to service writing.   In her free time, Ange enjoys watching football and hanging out with friends.  She has 2 dogs that she adores, and enjoys snuggling with them at the end of the day.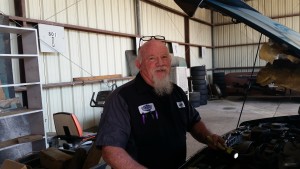 John – ASE Master Certified Technician

John has over 37 years of automotive experience. He started his career in California and eventually moved to Longmont and opened his own custom motorcycle shop called "Leprechauns". Best Auto was "lucky" enough to acquire John, and he quickly became one of our most respected technicians. When not working, he enjoys spending time with his three grandchildren and working in his garage building custom bikes.
Jeff – ASE Master Certified Technician
Jeff brings with him over twenty years of professional mechanic experience and is considered an expert with all American cars. Jeff is an avid hunter and fisherman, and enjoys spending time outdoors.
Chris – ASE Certified Technician
Chris is a single father of two girls ages 15 and 6, and as you can see he has quite a handful. Chris spends most of his spare time working and racing his Pro Truck. During the Spring and Summer you can find him most weekends at the Colorado National Speedway where he was named the 2009 Rookie of the Year.
Robert –  ASE  Certified Technician
Robert joins us after working the last few years as a general technician for Stapp Interstate Toyota.  He also spent 9 years as a technician at the Firestone in Longmont.  Robert is married with 3 children and enjoys his free time with them.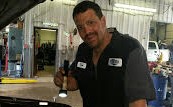 Tom – ASE Certified Technician
Tom has rejoined the Best Auto Team after working at B-Town.  Tom enjoys fishing and helping with some of the race cars at the Colorado Speedway.  We are very happy to have him back on the team!
Mark – Special Projects and Service Advisor
Mark is a Colorado native graduating from University of Colorado with a BA and an MBA. He has an extensive business background starting with IBM in marketing for 8 years, then managing his own business for 17. Mark worked for Lockheed Martin for the last nine years retiring in March of 2014. He and his wife, Kay, have two children, a son who lives and works in Boulder and a daughter who is working in Kenya. In his free time Mark enjoys spending time with his family, golf, hiking in the mountains, and travel.
Gregg – Owner
Gregg is thrilled to be able to own this great service business in his home town. A native Coloradan, CU grad, (and Mark's brother) he has had the opportunity to own other service businesses, most recently WiseNow Media and Alpine Hospital for Animals in Boulder, CO. Gregg also maintains his business broker practice. He has three grown daughters, 2 who are in college back east. In his spare time he enjoys spending time with his family, golf and yoga.