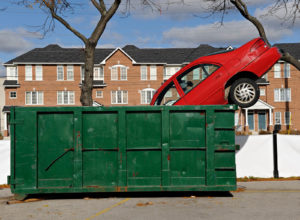 You know there is a major problem with your car if it won't shift or move forward or reverse, but everyone still hopes the transmission isn't the source. If you need to repair, rebuild or replace your vehicle's transmission, come to Best Auto Repair in Longmont for quality work at a reasonable price.
5 Choices When Your Car's Transmission Needs Repair
Junk it– If faced with a costly problem, like a transmission failure, it makes sense to compare the cost of repair to the current value of your vehicle. In most cases, it isn't worth fixing the transmission if the car is over 20 years old or has more than 200,000 miles.
Sell it– Dealers, repair shops and junkyards are always in the market to buy vehicles with bad transmissions to either fix and resell, or part out. Keep in mind that you will typically only receive a few hundred bucks for a car that is not running.
Buy a used or remanufactured transmission online– A used unit runs from $400-$1,600 online and a remanufactured one about $1,400- $3000. You also will need to find an auto repair shop that is willing to install it and factor in their labor costs. Getting a used transmission online is the cheapest option but also riskiest because shops will not warranty it. However, a reman usually comes with a 3 year or 100,000 mile warranty.
Get a used or remanufactured transmission thru a repair shop– If you would prefer the shop find and purchase a used unit for you, the price will generally run from $800 to $1,500 including labor and a short warranty (3-6 months). A remanufactured transmission will cost $2,500-$3,500 to source and install but gets the extended warranty. Repair shops do charge a slight markup but having them handle the whole process with installation is a very convenient option.
Have an auto repair shop rebuild/repair the transmission– Rebuilding a transmission involves completely disassembling it to thoroughly clean and replace any worn parts, then putting it all back together! The cost of a rebuild depends on what part failed, and that can only be estimated until the unit has been taken apart. An honest mechanic will give you an estimated price range because of the uncertainty in diagnosing the problem. It will typically cost between $1,500 to $2,500 and come with a 1-2 year warranty.
If you get the dreaded failed transmission diagnosis and you've decided fixing your car makes more sense than getting rid of it, trust the expert technicians at Best Auto Repair in Longmont for a quick and reasonable transmission repair!
Source: https://www.transmissionrepaircostguide.com/transmission-has-failed/